Nutrisystem is a commercial provider of weight loss products and counselling services. Nutrisystem is particularly a diet program designed for the weight loss comprising of a wheat free menu that does not include gluten ingredients. It entails a diet based on prepacked foods purchased from the company.
The meal plan focuses mainly on a variety of nutrients that come from calories, carbs, proteins and fats. It is best suited for people who want their food to be delivered at the doorstep. Also, this is convenient as it comes in microwave ready pouches.
What Nutrisystem Is Composed Of And How Does It Work?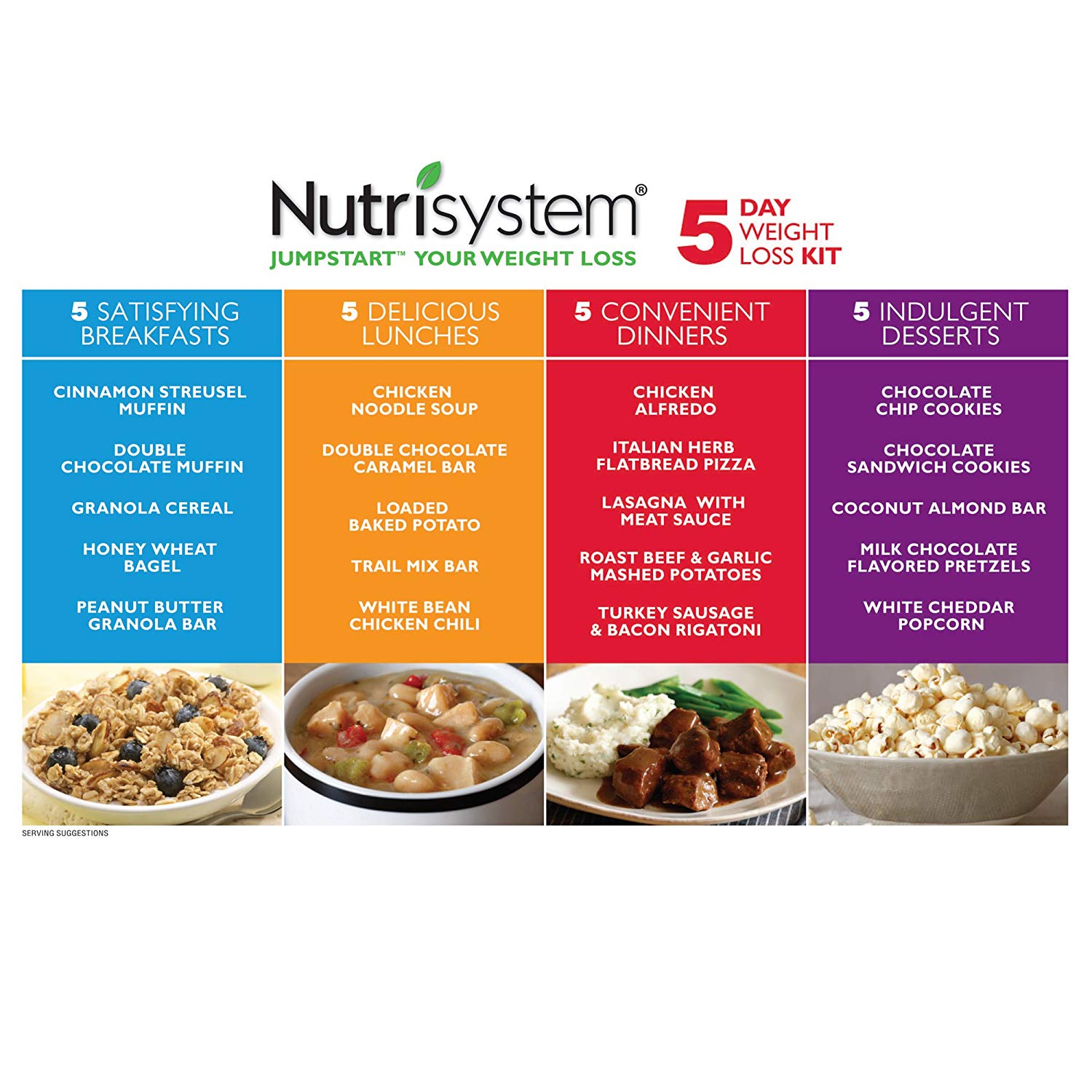 Nutrisystem is a diet plan, consisting of prepacked foods, that needs to be followed for nearly 28 days. It includes meal portions in different segments:
It provides healthy options for the breakfast including oatmeal, muffins, granola and pancakes.
This includes foods like chicken, soups, tacos, pasta and stew that are full of protein and other essential nutrients required for a healthy diet.
This diet program has also kept the margin for desserts and snacks which include brownie, cakes and cookies.
Although, the meal portion for a day is segmented but it also provides a list of fresh fruits and veggies that are to be taken along with the diet plan. Moreover, it focuses on major aspects of a diet to encourage a healthy living that follows a particular fashion and works in its own way.
This diet plan works on eating smart carbs that don't raise the glucose level in the body. You also need to cut down foods from your diet that have high glycemic index while following Nutrisystem diet program.
The program lasts for 28 days and focuses on losing weight. It is specially designed this way to cut down calories so as to help shed extra pounds each week being on this diet plan.
Nutrisystem already provides 2000 mg of sodium daily within the diet plan, the company claims. If you tend to take sodium from sources other than the diet plan itself, then you need to check your sodium intake and need to cut down the extras from your diet.
There are 150 foods in the whole diet program called "Uniquely Yours" that nutrisystem offers for you to choose. This may get you fewer calories than the foods you used to eat.
Collectively speaking, this diet plan is high in fibre and has the appropriate mix of nutrients. It includes foods that have carbohydrates of low glycemic index along with protein in plentiful quantities.
Researchers have proved that segregating meals in smaller amounts and eating them every 2 hours promotes great health, helps in weight loss and maintenance of the body. Thus, Nutrisystem also works the same way. You need to take small meals 6 times a day i.e. every 2-3 hours. You must also take plenty of fresh vegetables and fruits as this may add to the daily intake of essential nutrients that you get from the diet plan.
It allows for dietary restrictions to some extent like it has plans for people suffering with diabetes but not for the ones suffering from celiac disease. None of the dietary programs of Nutrisystems is for the vegetarians. Also, there is no margin for certain kind of food allergies.
Apart from the composition and the mechanism, you are advised to follow an exercise regimen for at least 30 minutes a day. Some physical activity is needed to balance the food intake and the energy that you derive from it. Either you do it for 30 minutes in a go or can also break it into 10 minutes each for exercise. It is a complete package where you tend to control calories and eat regular, healthy meals in small portions depending upon the choices you make from a wide array of food options on the platter.
Following the complete package with the counselling sessions will definitely help you lose extra pounds at a faster rate.
What Are The Benefits?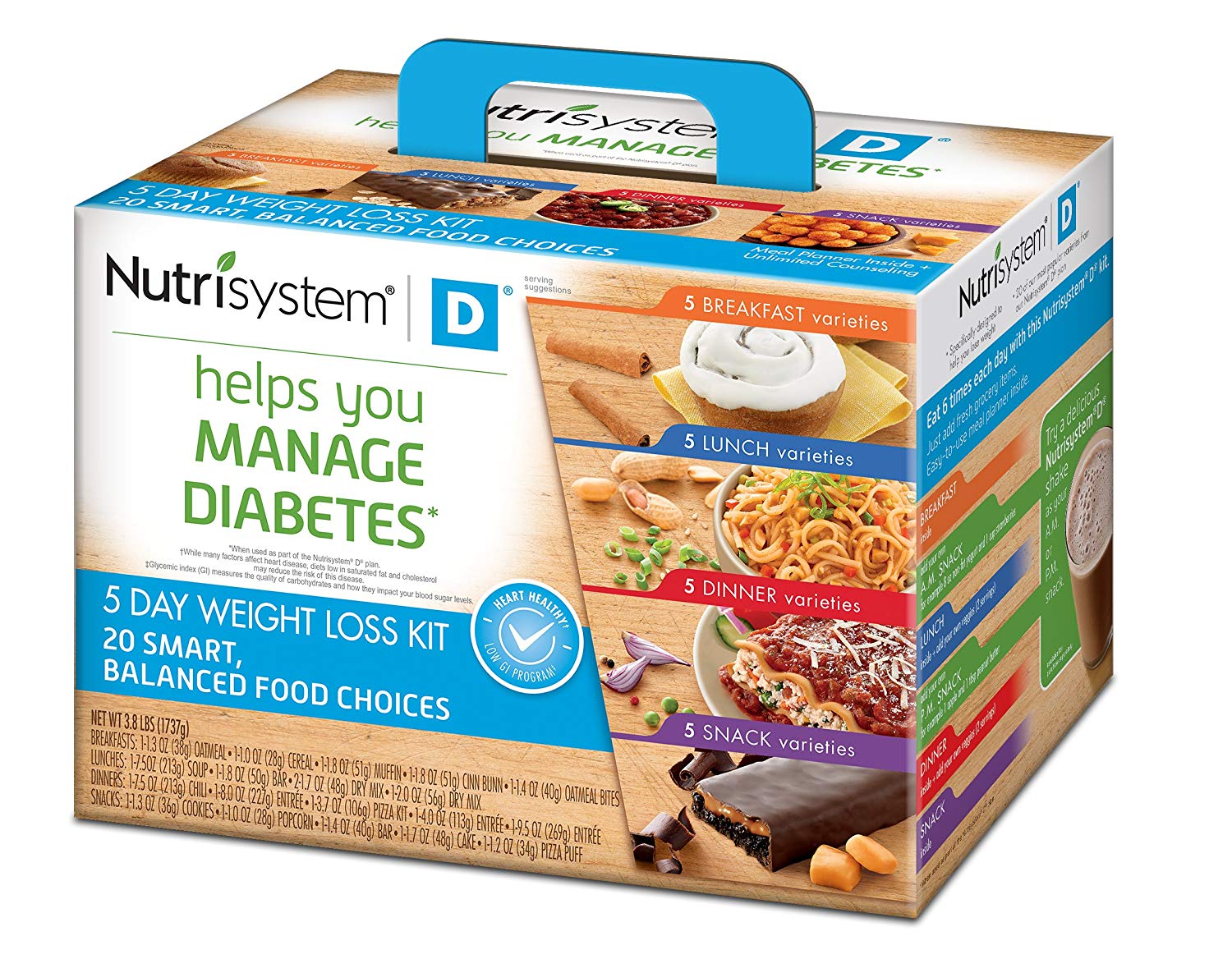 If you are looking for some weight loss inspiration, then you have done right to yourself by choosing Nutrisystem. Here are some of the benefits that you might not have realized before.
Nutrisystem is a unique diet plan that includes chocolate in the diet. It is designed keeping in mind the chocolate addicts. Following it may not let you cut down chocolate or carbs from your diet. If you like chocolates, you can still lose weight and get your daily fix from the diet itself.
When you follow this diet plan, then you are given the liberty to choose your own meal from a variety of food options over the platter without getting saddened with the food options you don't like.
If you are very much concerned about your health, then this is great for you. There are nearly 150 healthy food options with no artificial sweeteners, flavours or colours for you to choose from. Moreover, the foods offered have zero trans-fats which is amazing.
With Nutrisystem, there are numerous online communities associated. They also provide counselling services. The counselors associated with them are related to the backgrounds of weight loss and are successful at guiding you better throughout your weight loss journey.
There are diet plans that suit different body types and Nutrisystem is a diet program with a combination of health with convenience that cater to the needs of different groups. With Nutrisystem, you don't need to worry about the calorie count or carbohydrate intake as it is a simple and comprehensive diet plan.
If you are a person of convenience and simplicity, then Nutrisystem Gluten-free diet plan is the ideal diet plan for you to reach your health goals.