We all know that how beneficial superfoods and healthy fats can be to us. Many times we have heard about how including healthy foods can affect us but, did you know that these healthy ingredients have double the effect as a beauty product?
It is better to check your pantry before running to a pharmacy store when you need to fix all your beauty blunders. So, the next time you need an effective and affordable remedy for all your beauty issues, turn to your kitchen. There you will find olive oil, one of the superfoods that are popular because of its beauty benefits. It can help you achieve healthy and luminous skin.
Olive oil deserves all the glory as it is rich in vitamin E and antioxidants. Extra virgin olive oil is great for combating the problem of dry skin and dry scalp, also protects us from cancer-causing sun damage. This oil is a little pricier than other oils but a few little drops can help you get a long way, and it is worth the price.
"In all oils, there is a ratio of oleic acid to linoleic acid," explains Dr. Satish Bhatia, Mumbai-based dermatologist, and cutaneous surgeon. "Olive oil contains a high percentage of the good oleic acid and a low ratio of linoleic acid. This makes it's a light oil which allows the skin to breathe if applied topically. It is medically proven to moisturize dry skin and even treat atopic eczema in kids."
"When it comes to the application on the scalp, all oils, whether coconut or castor, give sheen, volume, and texture. But (warm) olive oil is the only one scientifically proven to penetrate the core of the hair fiber. This is because the oil has mono-saturated fatty acids (MUFA) in place of the poly-saturated fatty acids, which are commonly found in other oils. Deep penetration into the scalp increases blood circulation, thereby even preventing hair fall," adds Dr. Bhatia.
Being a powerhouse of antioxidants, when it is mixed with other ingredients can make for some amazing beauty products. It's been quite a time that we had been harping over the beauty benefits of olive oil but, did you know that it is in use since ancient times? It was the secret behind Cleopatra's beautiful face.
Olive oil is considered the closest oil to match the chemical structure of our skin and the natural oils of it. Here are some of the olive oil based beauty recipes that you should definitely try:
DIY Beauty Recipe #1: Olive Oil Face Mask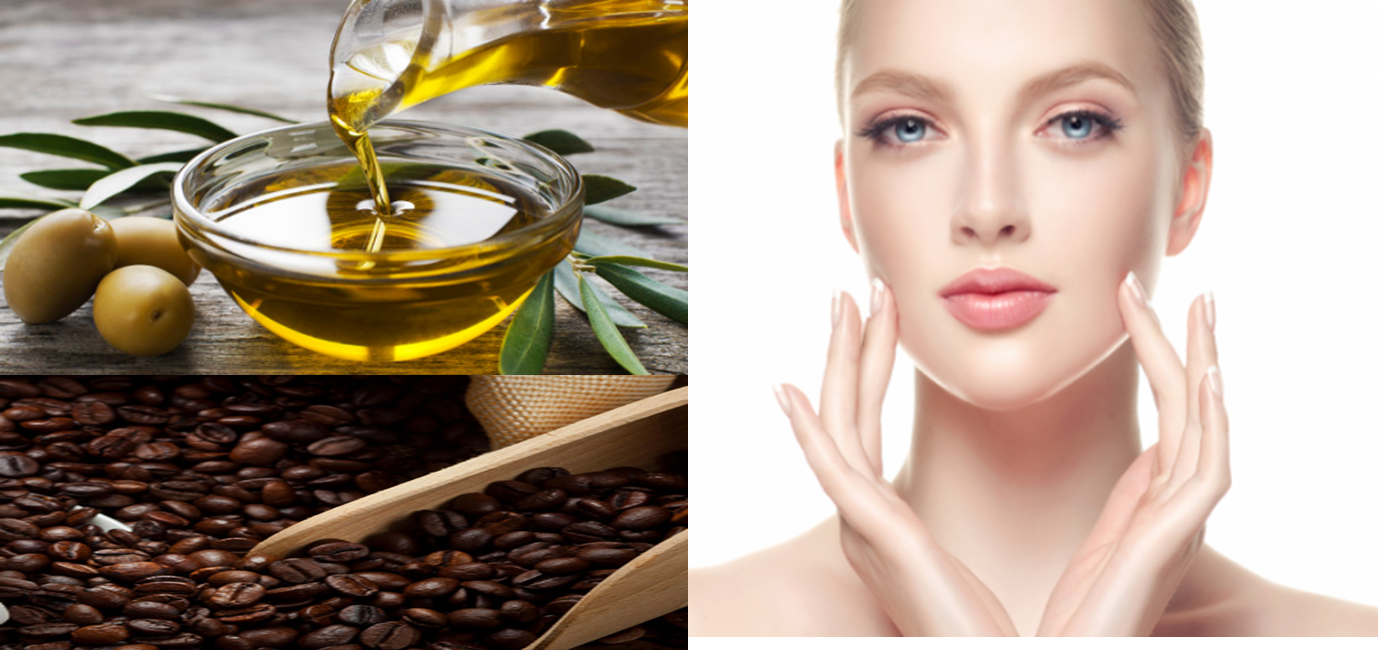 When you feel that your face is insanely rough, dry, and flaky, then you don't need to spend too much on your face. Although we girls love it, there are some awesome olive oil based DIY masks that soothe your dry and irritated skin.
A combination of olive oil+honey is great for your skin as honey has antibacterial properties and olive oil is rich in antioxidants. They both make for an ultra-hydrating face mask which acts as a moisturizer for your flaky and raw skin.
Olive oil+Milk+Termeric face mask would provide you with great skin benefits as it is antibacterial, antiseptic, and antioxidant rich. It would lighten and brighten your skin along with reducing pimples and soothing your irritated skin. Thereby, providing you with soft, supple and healthy skin.
DIY Beauty Recipe #2: Olive Oil Body Scrub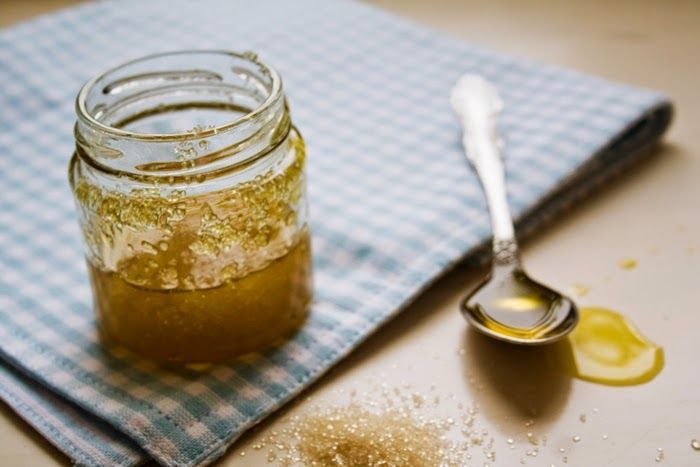 It is important to exfoliate your body for supple and glowing skin. Olive oil is the best ingredient when applied topically on the skin can provide you with numerous benefits. Here are some olive oil based DIY body scrubs that turns your dry skin into beautiful and luscious one.
Olive oil+brown sugar+oatmeal is a great combination for your skin and acts as an exfoliator which helps in removing all the dead skin and dirt. This can last up to 4 weeks and should be applied on wet skin as it emulsifies quickly into the skin when applied slowly in circular motions and gently exfoliated.
Olive oil+lemon juice+granulated sugar+lemon zest combines for a great cleansing scrub. All the ingredients used in the scrub are invigorating and stimulating which increases the blood flow of the skin which cleans the clogged pores and keeps the oily skin at bay.
Olive oil+green tea+epsum salt+baking soda makes for an anti-aging body scrub. We all are aware of the numerous benefits of green tea that it provides internally and externally. It has a greater impact when infused with other natural ingredients. You should apply it in circular motions and then rinse it off after some time.
DIY Beauty Recipe #3: Olive Oil Hair Mask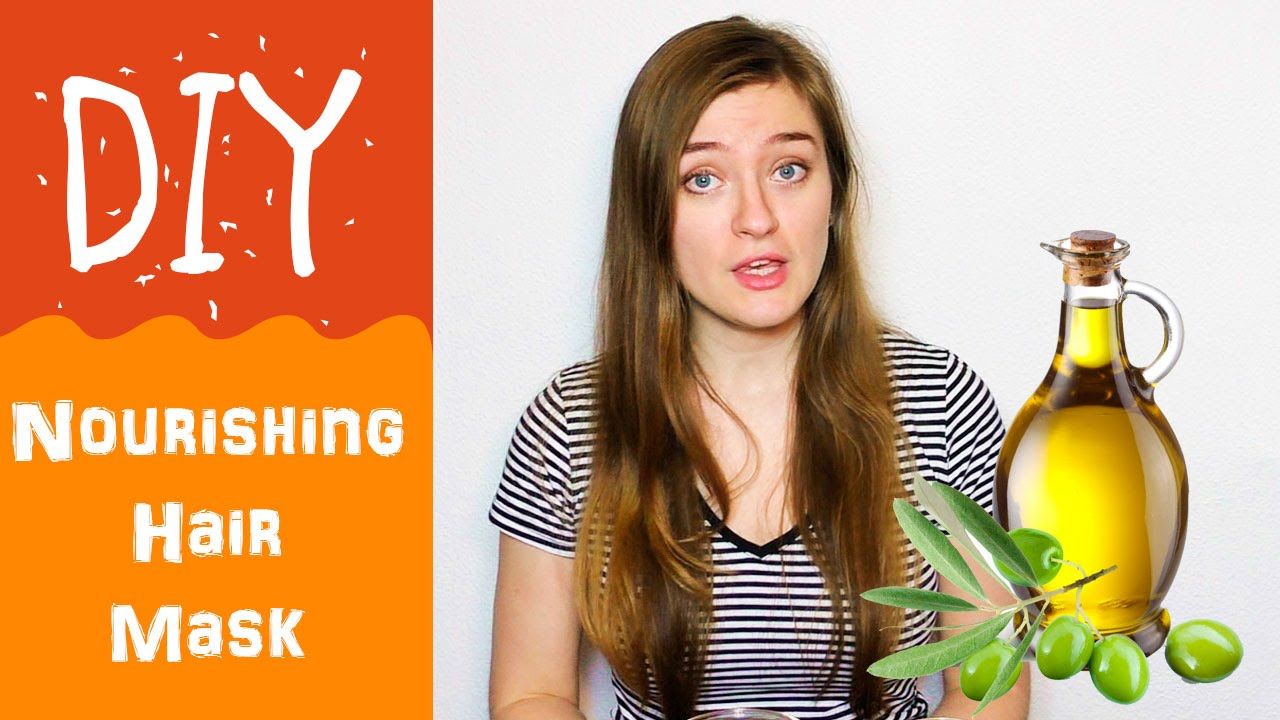 Maintaining healthy hair is a supremely tedious task, and people often tend to spend a huge amount on it. But, do you know that the money you slather on chemical hair masks has the same result as using a few natural ingredients. Using olive oil in your beauty regime can do wonders to your dry, damaged hair. Here are some hair masks that can be easily made at home using olive oil.
Olive oil+honey+vitamin E capsules is a rich combination recommended for dry and damaged hair. Honey has the anti-inflammatory properties, while olive oil is rich in antioxidants which helps to trap moisture in your hair. It repairs the damage and reduces split ends. It should be applied for one hour, and your hair must be covered with a shower cap which will seal the moisture in the hair strands. After that, you can rinse it off with a regular shampoo.
Olive oil+Mayonnaise hair mask is a good one for dry, damaged or combination hair. To apply this mask, you need two tablespoons of mayonnaise and some olive oil, mix these two ingredients until it gives you a creamy mixture. You need to wash your hair and let it dry before applying it, leave it for some time and wash it off with regular shampoo and conditioner. Mayonnaise contains the goodness of eggs and fatty acids which nourish your hair and vinegar that helps remove dirt from hair. This pack would condition your hair and create a protective layer around your hair shafts which locks the moisture.
DIY Beauty Recipe #4: Olive Oil Lip Scrub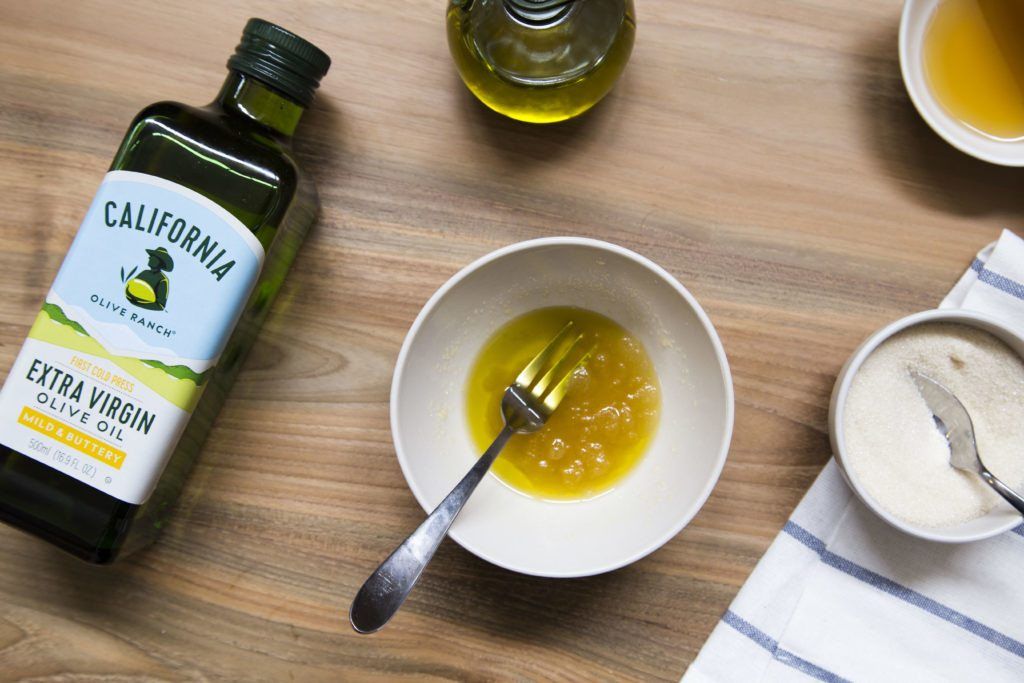 Have you ever used those pricey lip balms to make them soft and supple? But this can be done using some simple ingredients from your kitchen with a little money. Here are some of the effective lip scrubs that you should definitely try to have beautiful kissable lips. Use them to exfoliate your lips at bedtime followed by a good lip balm.
Olive oil+granulated sugar+lip balm is the major ingredients, mix these three to get a grainy consistency and apply onto your lips and massage it in circular motions. Let it sit for a few minutes and then rinse it off with warm water. It should be applied for 3 to 4 times a week for better results.
Olive oil+sugar+honey+peppermint oil is some ingredients that you need to mix to make a coarse paste. Hold a warm cloth over your lips for 3 to 5 minutes to soften them before applying the minty scrub. Massage it on to the lips for a few minutes and then rinse it off. Lastly, apply a lip balm for tingly, fresh and plump lips.
DIY Beauty Recipe #5: Olive Oil Foot Scrub & Soak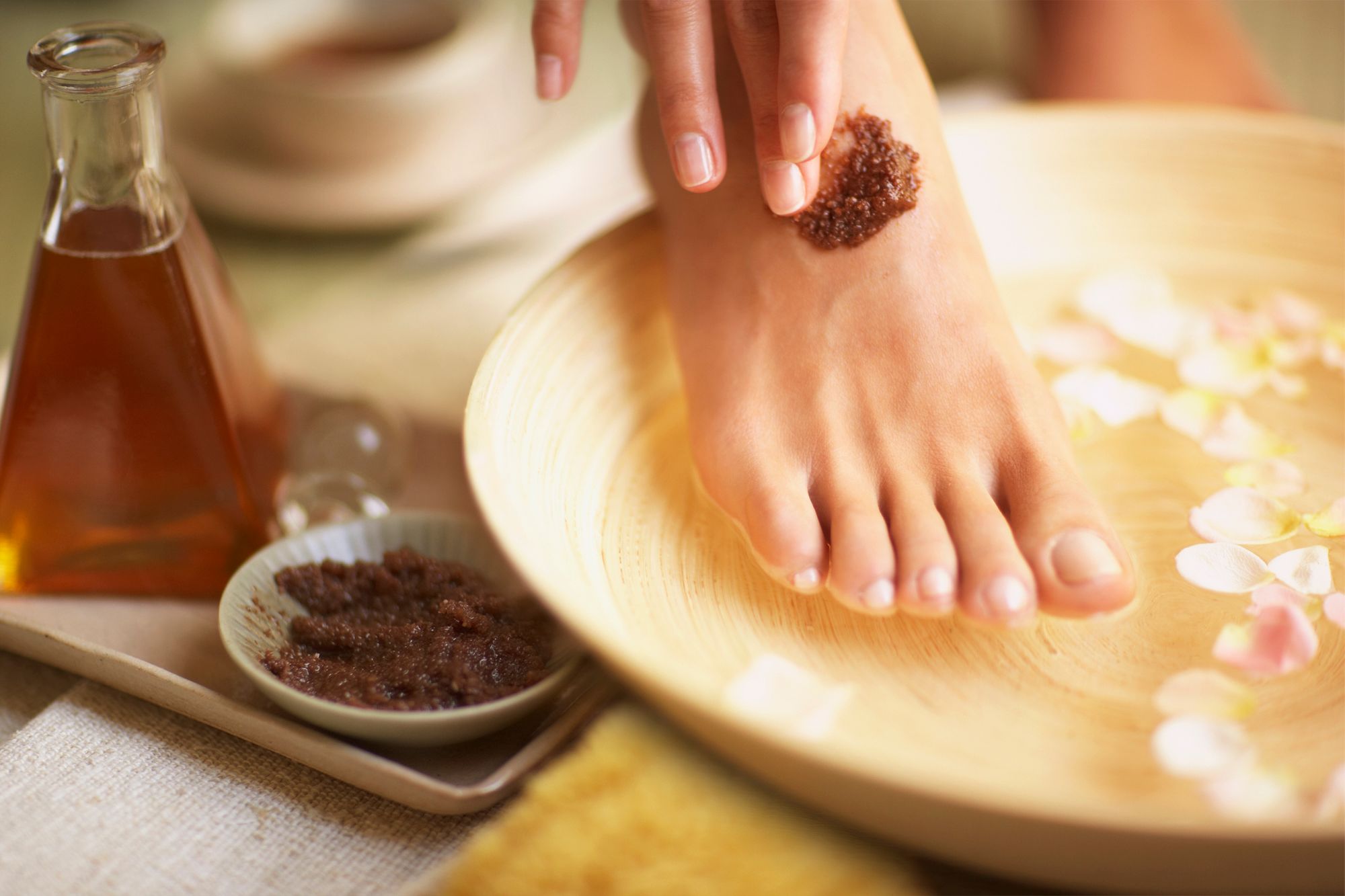 We tend to make a lot of efforts to make our face glow but how much time do we give to pamper our feet? It is important to get a foot scrub to reduce the rough patches for soft and smooth feet. Here are some olive oil based DIY beauty recipes to have those beautiful sandal-ready feet:
Olive oil+lemon+coffee grounds+sugar is a great combination that works for rough feet. Mix these ingredients to form a thick paste and apply it on your feet. Massage it for 15-20 minutes and then wash it off. It would help you to improve the texture of your skin around the feet. The coffee grounds have anti-inflammatory properties, which help relieve swelling and pain. Massaging helps improve blood circulation in your feet.
Treat your dry hands and feet with olive oil. Green tea+lemon+honey+olive oil is a great combination and can be used as a foot soak to soften the dry and rough feet. Mix these ingredients and warm the mixture a bit then soak your feet in the mixture for 30 minutes. It would help to soften the feet and remove the callous easily to have clean and beautiful looking feet.
Olive Oil- The Fine Print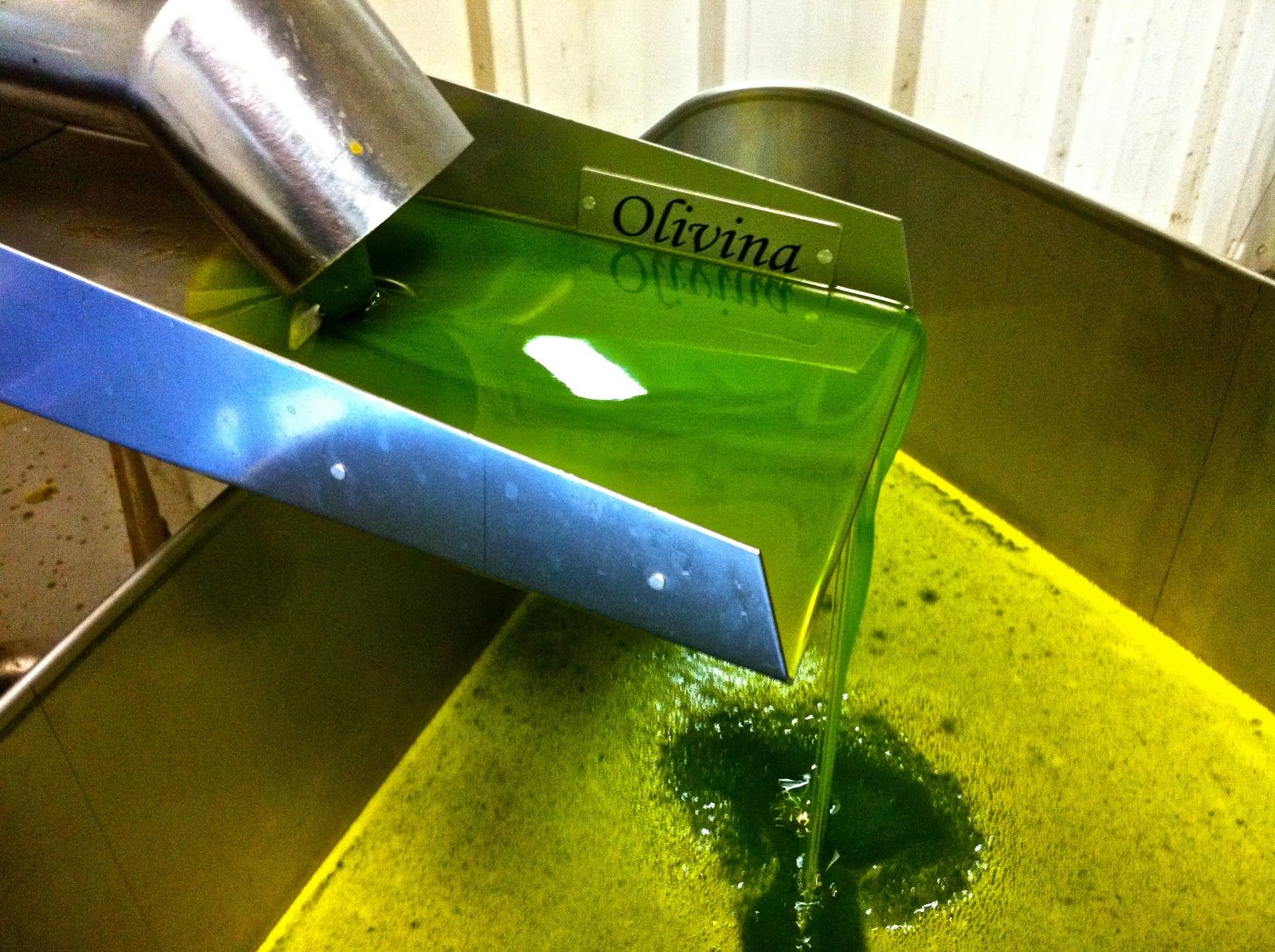 When it comes to olive oil, then there is no simple way to test whether your olive oil is unadulterated or not. You need to ensure that the oil is cold pressed and it should freeze as it solidifies when put at a temperature of 1-degree Celsius as it is extracted without heat and chemicals. Well, even the freeze test is flawed because there are other factors that contribute to it. It depends on the external climatic conditions and the type of olives used in the process.
However, the last way to ensure that it is unadulterated is to buy it directly from the small growers.
Olive Oil is a Miracle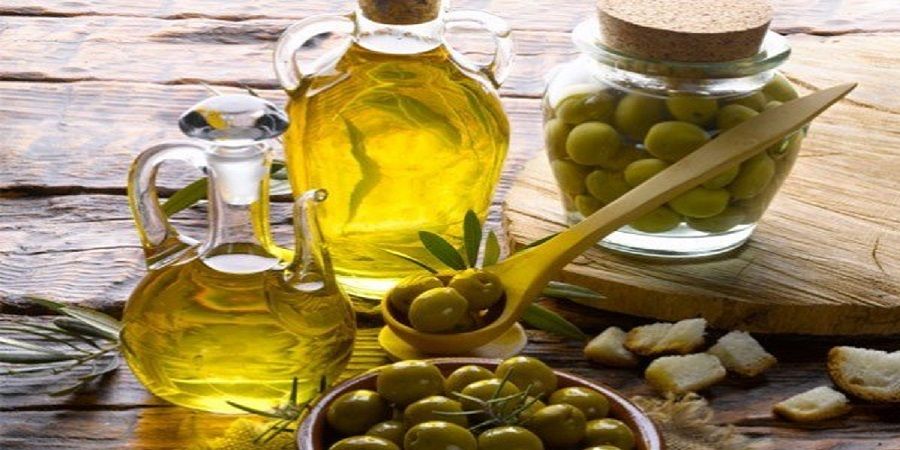 When it comes to olive oil, it does wonders to your hair and skin, and these beauty treatments are worth giving a shot. If you wish to have healthy glowing skin, then you don't need to spend tons on chemical treatments, olive oil is here to your rescue. It would help you to achieve a healthy and younger looking skin.
Now, that you know how to use olive oil, then what are you waiting for?