Coconut oil is the magic elixir that is used from ancient times for different purposes and its application for various skin and hair problems could be a new concept for some. It is that miracle ingredient which can cleanse your face without stripping your skin of its natural lipids. Moreover, it hydrates the hair cuticles, imparting it the natural shine.
Coconut oil is extracted from raw and dried coconut kernels. It is found to be extremely helpful in curing most of the major issues of skin and hairs. There are various coconut oils that you will see in the market, but this beauty oil is the purest when it acts like a wax which makes it extremely comedogenic and occlusive.
Why is Coconut Oil Good for Hair & Skin?
Coconut oils are important considerations to be made for a healthy living nowadays. The purest form of the coconut oil is extracted from the raw coconuts which come in canisters or bottles after processing in the laboratories and are finally sold in ounces. Coconut oil has numerous benefits to offer because of its biological composition and high nutritional value.
Coconut oil is full of healthy saturated fats that have different positive effects on one's body. Triglycerides are the medium chain in the coconut oil responsible for burning fat and calories faster. The fatty acids present in the oil kill harmful pathogens which include viruses and fungi as well. It manages to maintain the top spot when it comes to keeping your skin and hair healthy.
When we look at the biological composition of the beauty boon, it has Vitamin E, essential amino acids, lauric and caprylic acid which forms a part of barrier function and helps to maintain the healthy and luminous skin.
Moreover, it acts as an excellent moisturizer for your hair without making them feel greasy. However, when applied in excess, it can be a little difficult to wash it off. It hydrates the dry hair and deeply conditions them which transforms the dull, dry locks into shiny, swishy gorgeous looking hair.
Beauty Uses of Coconut Oil
So, the hype that was created about this beauty boon was somewhat true and now that you know the benefits, let's quickly move forward to the best beauty uses of this great emollient:
1. Best Makeup Remover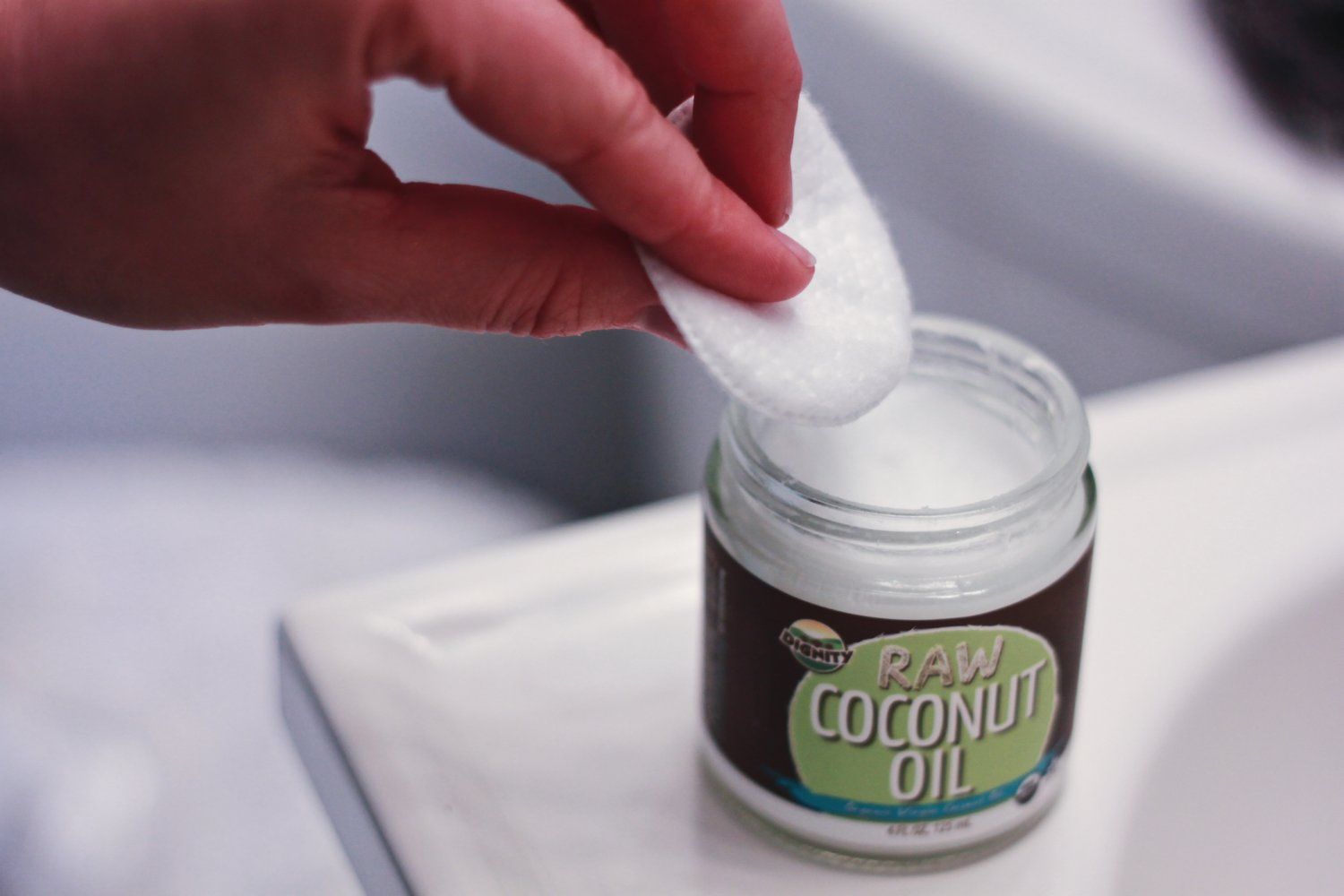 Coconut oil acts as an excellent natural makeup remover as it penetrates the deepest layers of the skin. Its greasy texture solubilizes the water-resistant materials found in makeups. It glides into the skin and moisturizes the skin while removing the makeup.
You need to warm it a little and apply it directly on the face as a cleanser and wash it off with some warm water. It is mild and works on all skin types; however, some skin types may be allergic and may have clogged pores after the use. This is the reason why using organic or cold pressed coconut oil is always advised.
2. Lice Remedy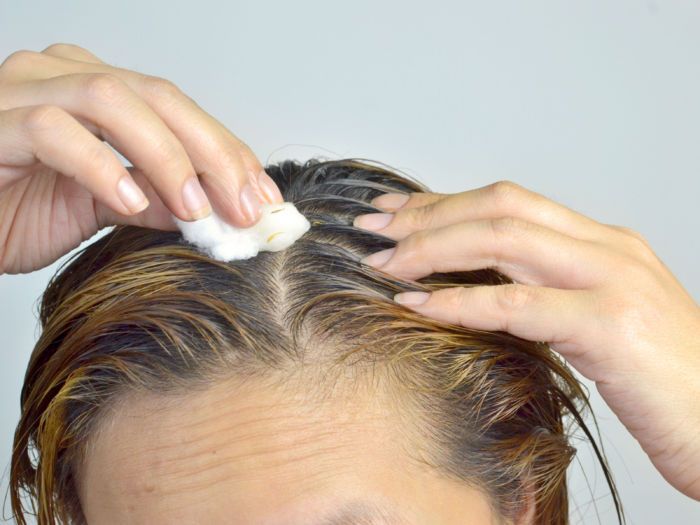 Coconut oil is considered the safe and all-natural treatment for head lice. Coconut oil has a fatty content which makes it hard for the head lice to stick to the hair follicles and suffocates them.
You shall start the remedy by staying natural with a rinse of apple cider vinegar. Once the vinegar dries out, apply the coconut oil to the scalp and hair and let it sit for 30 minutes. Brush your hair with a fine-toothed comb and then shampoo them with your regular shampoo.
3. Body Moisturizer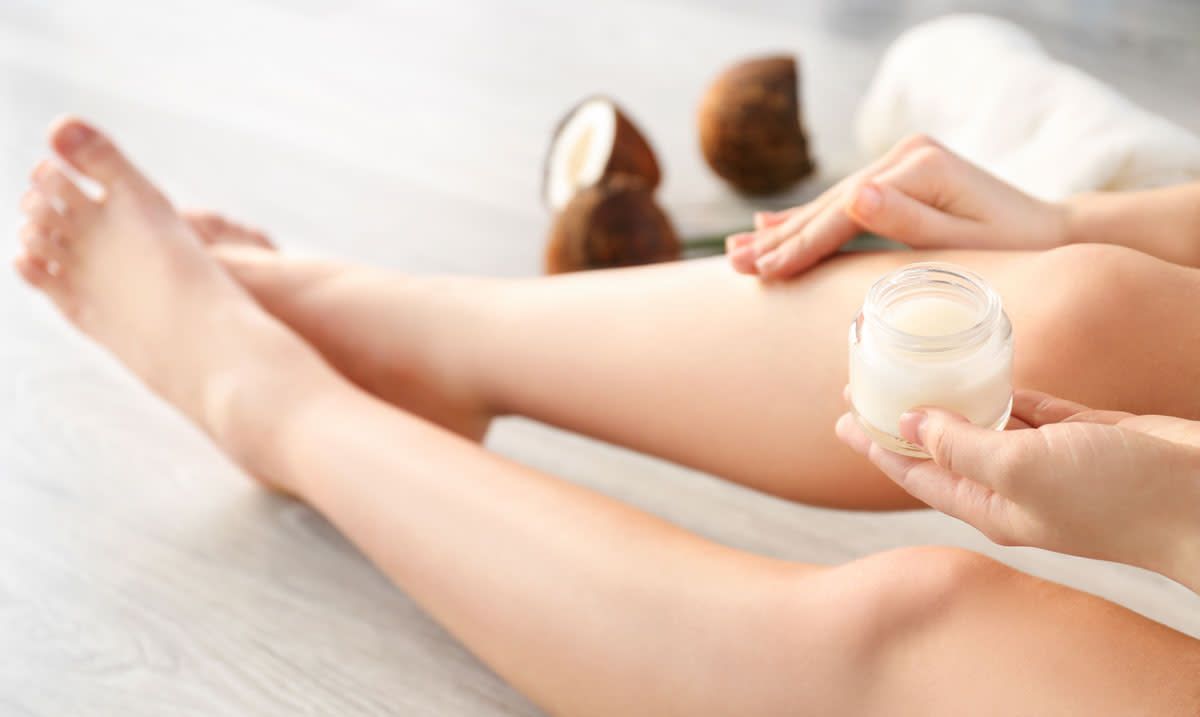 You can use coconut oil as a body moisturizer as it is rich in fatty acids and your skin absorbs it very quickly, making it look healthier, shinier and more luminous. Moreover, it is a great way to make your skin soft and supple because it seeps deep into the skin and treats the dry and rough skin very well.
You don't need to follow any procedure to reap the benefits of this magical potion rather apply it directly on the skin and enjoy a healthier and glowy skin.
4. Face Moisturizer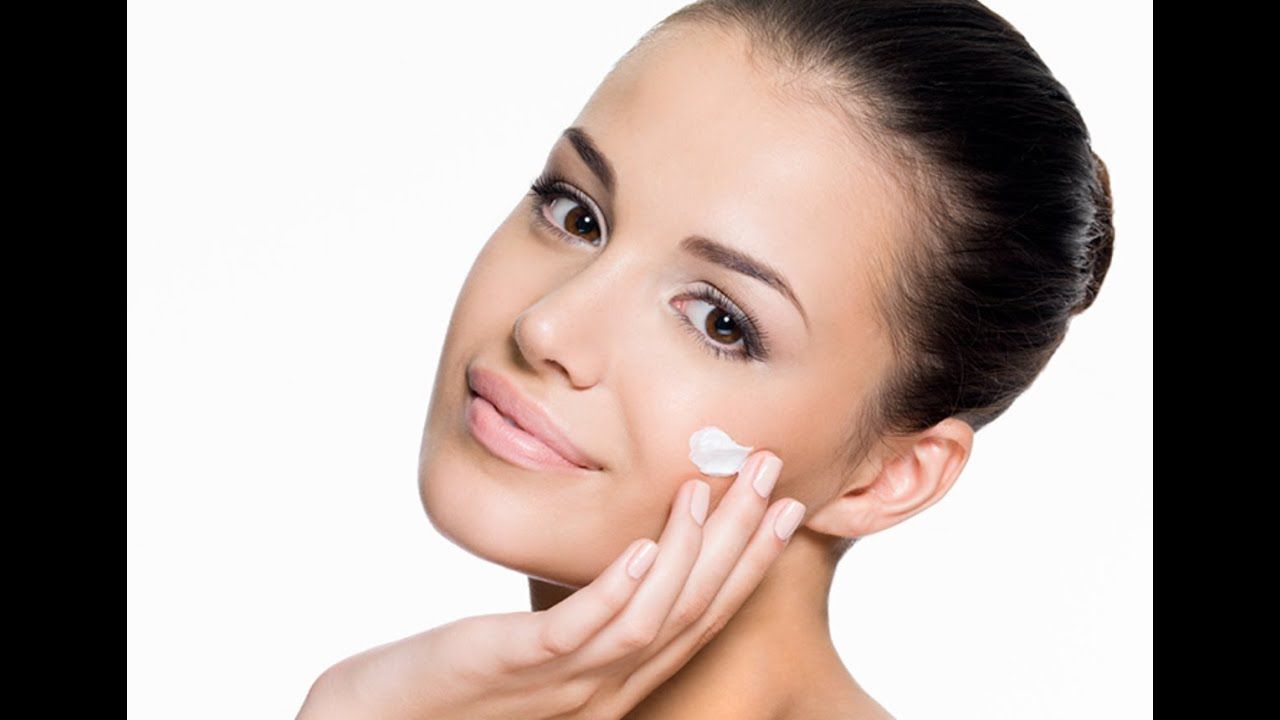 Other than body moisturizer, coconut oil is also great for moisturizing your face. It acts as a great primer to soften rough and dry skin before makeup. It helps to attain a soft, natural and dewy look when applied before putting on the foundation.
You can apply it directly to the face and massage it for 15-20 minutes which would help it deeply sink into the skin. It is effective in treating dry skin and acts as a great exfoliator without abrading it. Moreover, applying a thin layer of coconut oil would form a physical barrier between your skin and dust or other environmental pollutants. This way it locks the moisture and gives you soft and glowing face.
5. Lip Balm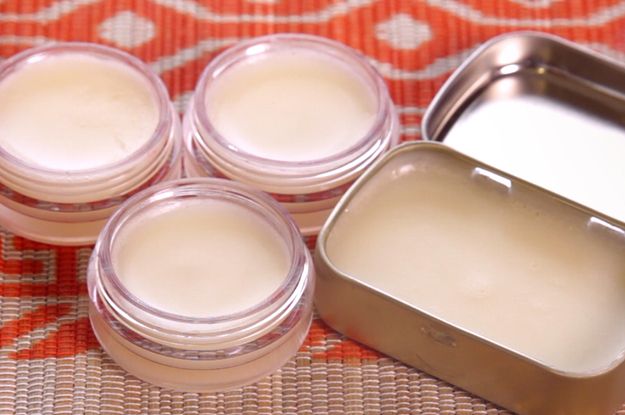 Using coconut oil is an ideal way to treat dry, chapped lips. If your lips are sensitive to moisture loss due to exposure to certain environmental elements causing dryness on lips, then coconut oils are the best solution to all the problems.
Grab some honey and coconut oil at room temperature in a jar, mix them well and apply it directly on the lips. It would help soothe dry lips and reduce inflammation.
6. Tinted Lip Gloss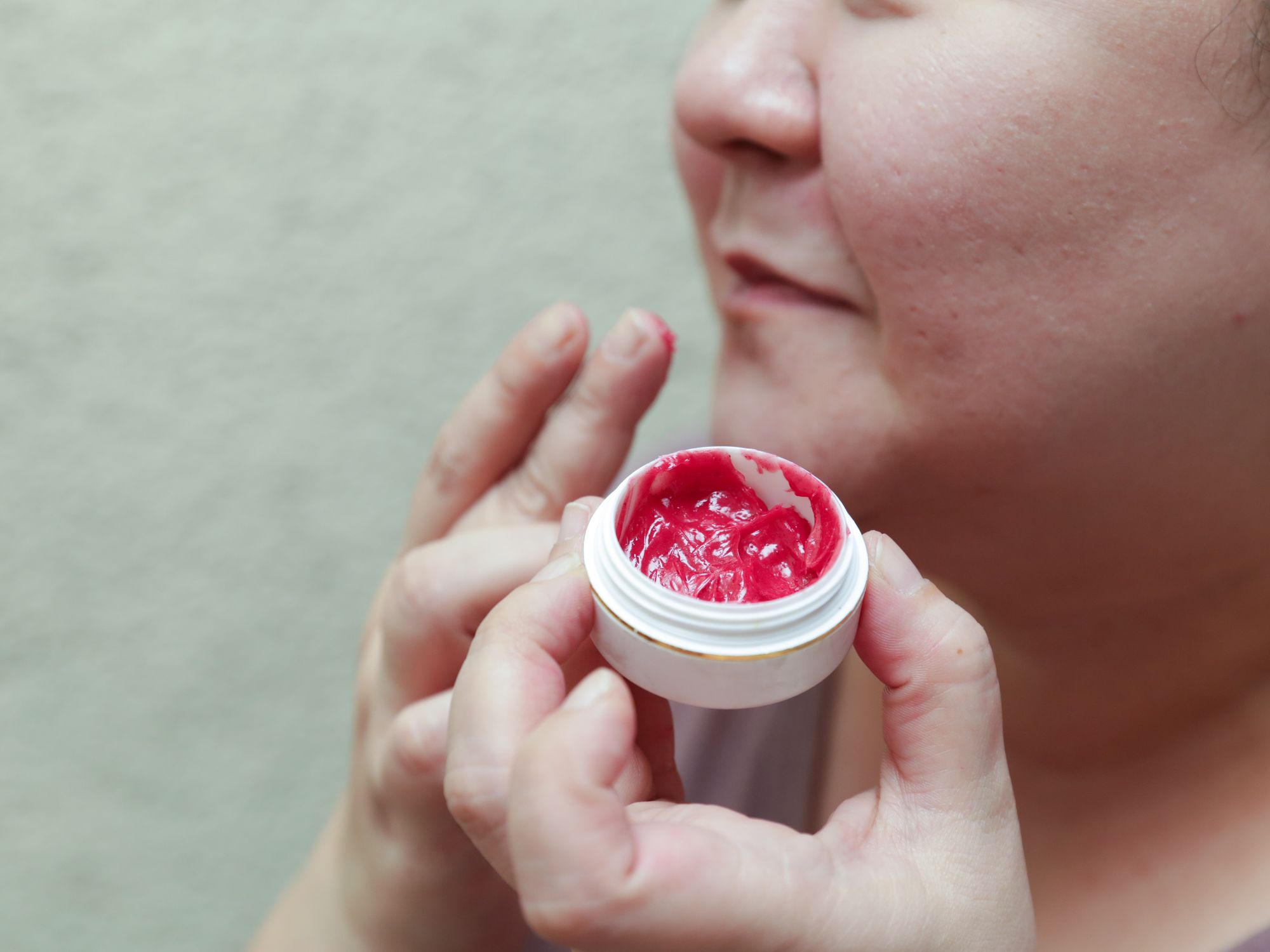 Reach out for coconut oil for a glossy sheen on your lips that is nourishing which comes with Vitamin E and essential fatty acids and soothe the irritated skin on your lips. Take your homemade coconut oil lip balm on the next level by turning it into a tinted gloss.
You need to mix the coconut oil lip balm with some bits of an old lipstick of the color of your choice and combine it with some essential oil of your choice to give it an extra "oomph." Apply it on the lips and enjoy soft and tinted lips all day long.
7. Under Eye Cream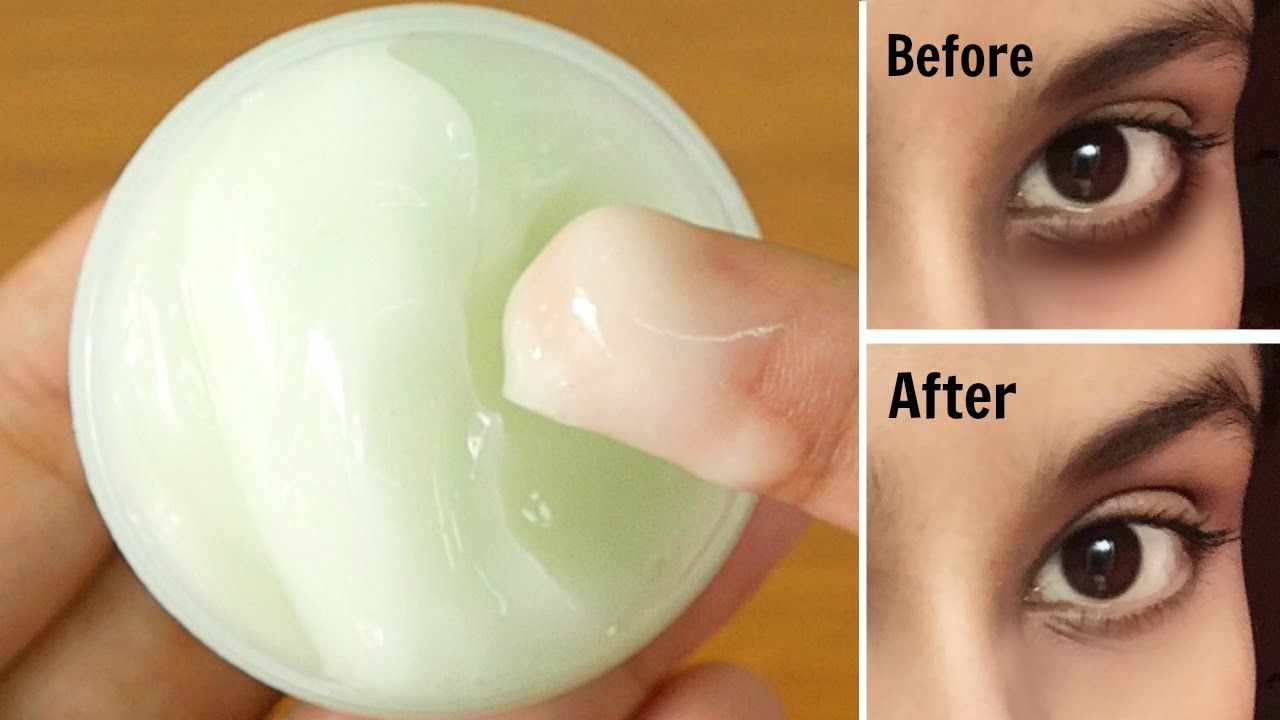 Coconut oil is a powerful natural ingredient which is anti-inflammatory and a great skin lightening agent. It acts as a great under eye cream and due to its biological composition; it helps prevent wrinkles and fine lines under the eyes.
You need to take some virgin coconut oil in hand and let it melt through the body heat. Apply the pea-sized amount under both the eyes and let it sit overnight. Rinse it off with warm water.
8. Body Scrub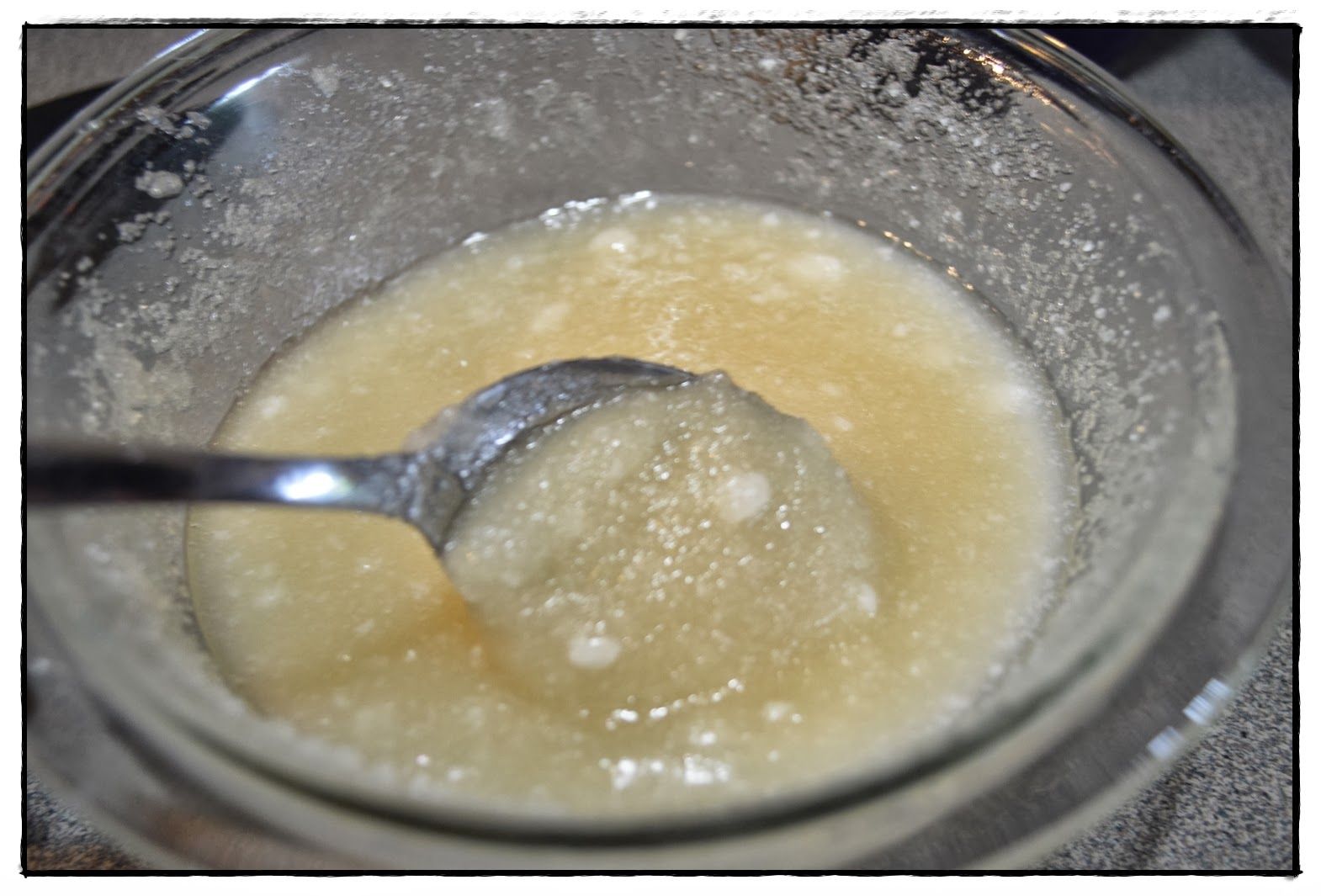 Let the coconut oil be your friend inside and out of your skin. Being a great moisturizer, it percolates into the skin and benefits the deepest layers through its healing properties by creating new cells in the skin and pushing the old and dead ones out. It prevents the oxidative stress from the building and leaves your skin looking and feeling fresh throughout.
Take some coconut oil in a jar and combine it with some coarse salt or sugar. Exfoliate your whole body and see the change within a few months. Your moisturizing body exfoliator will last long after the grains have melted away.
9. Shaving Cream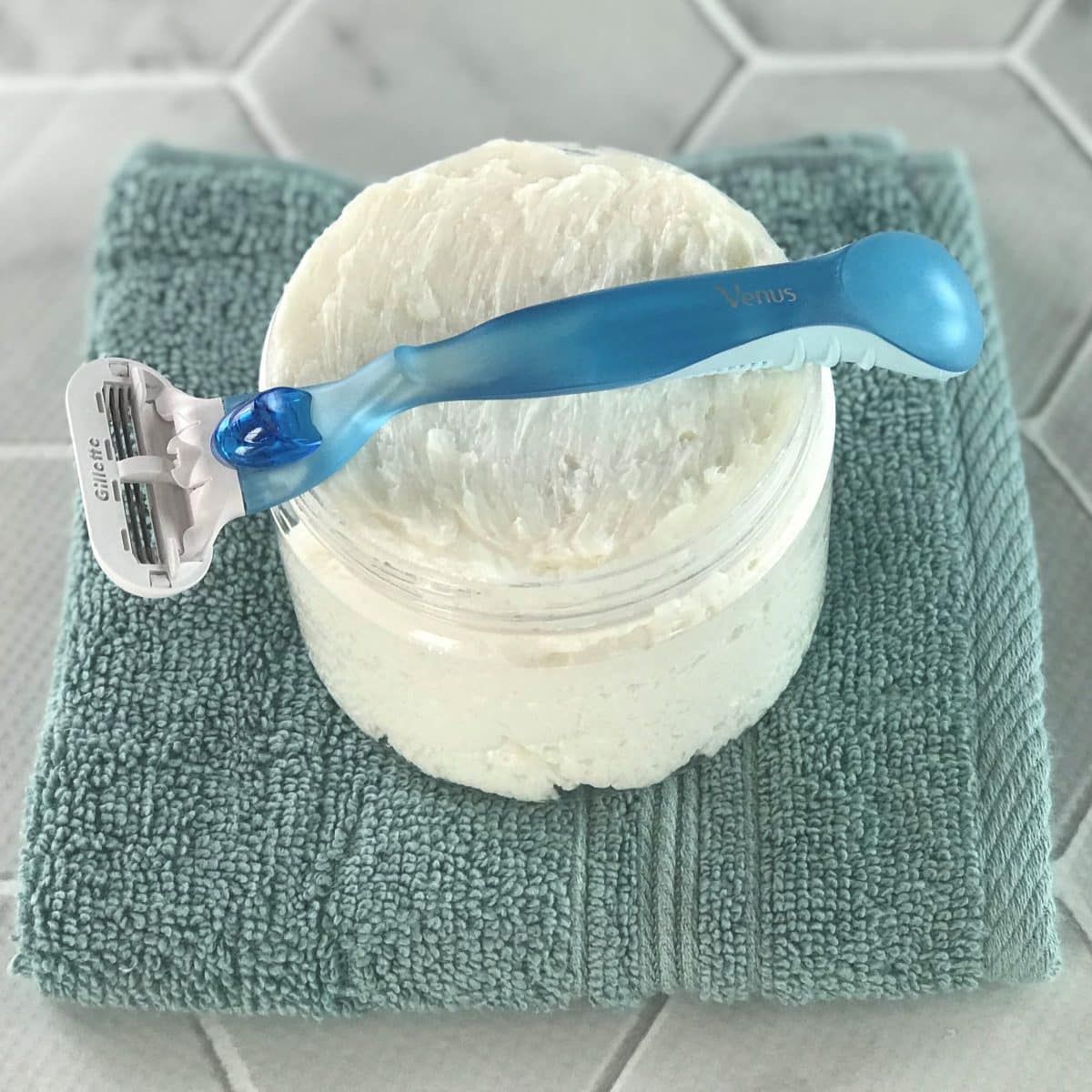 Who says every shaving cream lathers? Well, it is not a universal rule and doesn't happen to be the case with coconut oil. It will never gunk up your razor blades with lather as other shaving creams do, rather it would help the razor glide smoothly on your skin. Not only it makes your skin feel fresh and soft, but it also moisturizes your skin very well.
Slather some coconut oil. Use your hands to rub it on your skin if it has solidified to melt it. Use a sharp razor to get a close shave and there you go with soft and beautiful looking skin. It will revitalize your skin and help the razor to give a close shave. It will also avoid razor bumps.
10. Dandruff Treatment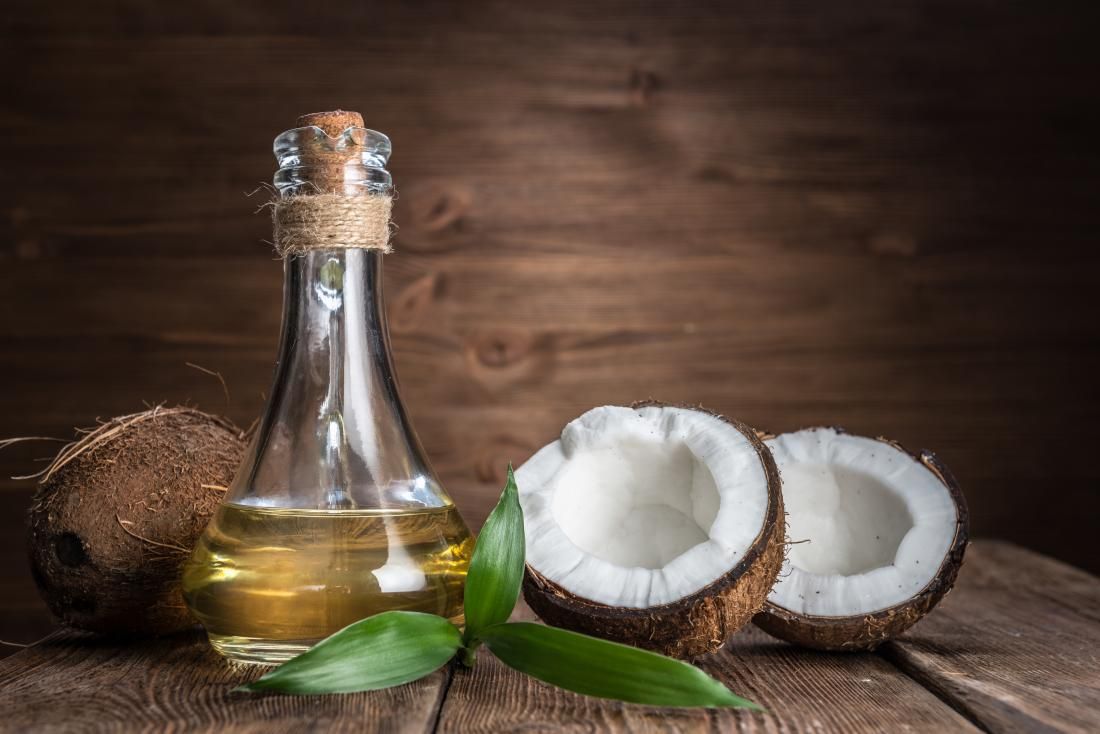 Dry scalp and dandruff are common and go hand in hand. Coconut oil is the best remedy to treat dry, damaged hair and is ideal for treating dandruff. Coconut oil is great for moisturizing the dry scalp and helps to restore the health of a dry scalp which eventually reduces flaking.
Replace your shampoo with coconut oil for treating dandruff. Apply it directly to the scalp and on the hair, comb through your hair for extra benefits. Leave it on overnight to make sure that the oil has completely penetrated the hair and scalp and then rinse it with a mild shampoo the next morning.
11. Itch Relief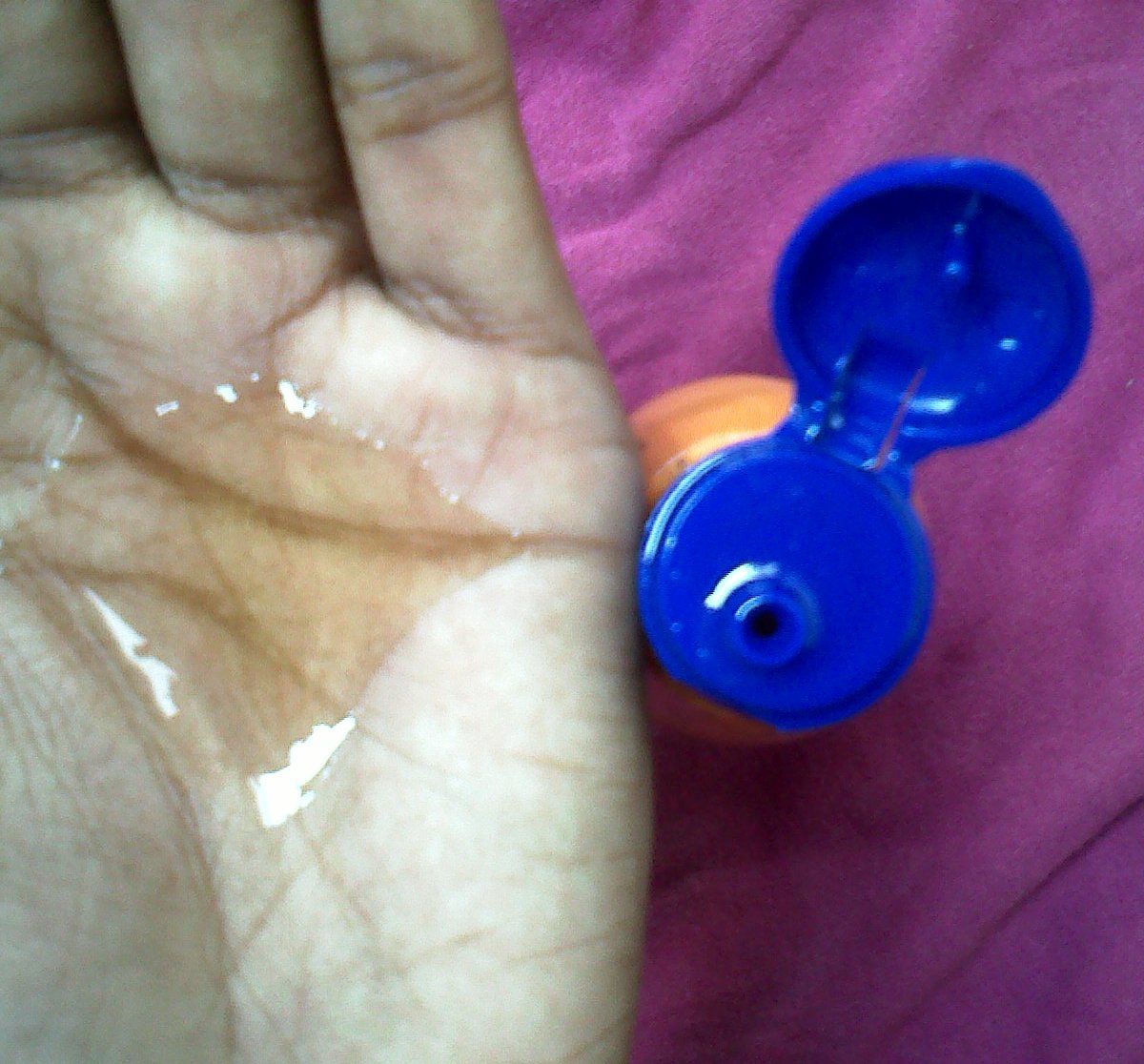 Coconut oil is the best way to avoid itching caused by burns, bug bites, and bruises. Coconut oil has antibacterial, anti-fungal, antioxidant and antimicrobial properties which help soothe the irritated skin. Further, it reduces inflammation, itching, and flaking and prevents the skin from any infections.
Take some coconut oil with turmeric or camphor and directly apply it on the affected area to assuage the irritated skin.
12. Leave-In Conditioner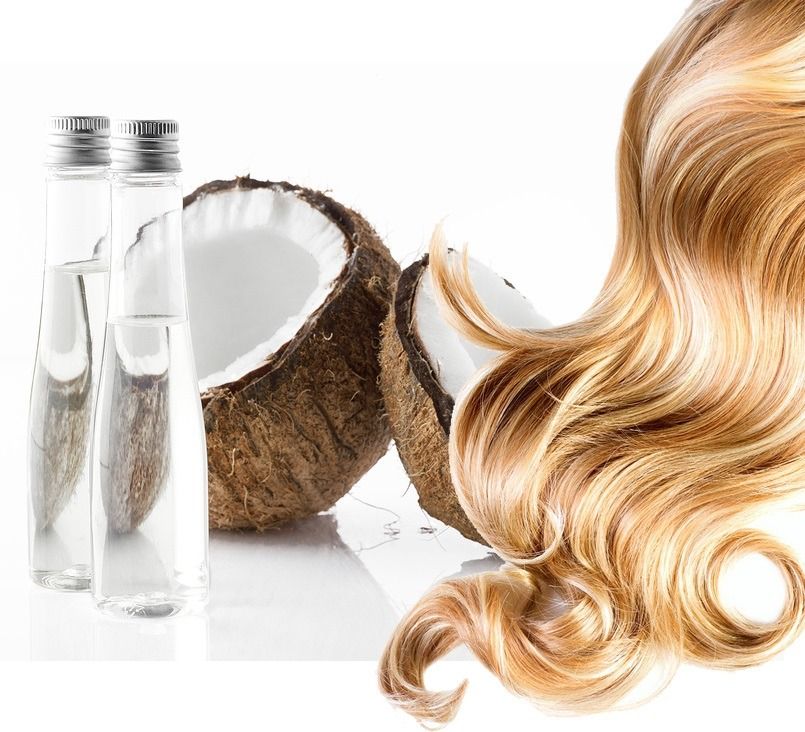 When it comes to coconut oil as a leave-in conditioner, it is slightly difficult to give an absolute yes or no regarding the effect it has. However, it provides extra conditioning to the hair when combined with other ingredients like milk or curd. It has thousands of uses and conditioning is one such use.
You can use coconut oil as a leave-in conditioner straight after shampooing when the hair is damp. Apart from this, it can also be used after styling the hair or on rough hair.
13. Frizz Tamer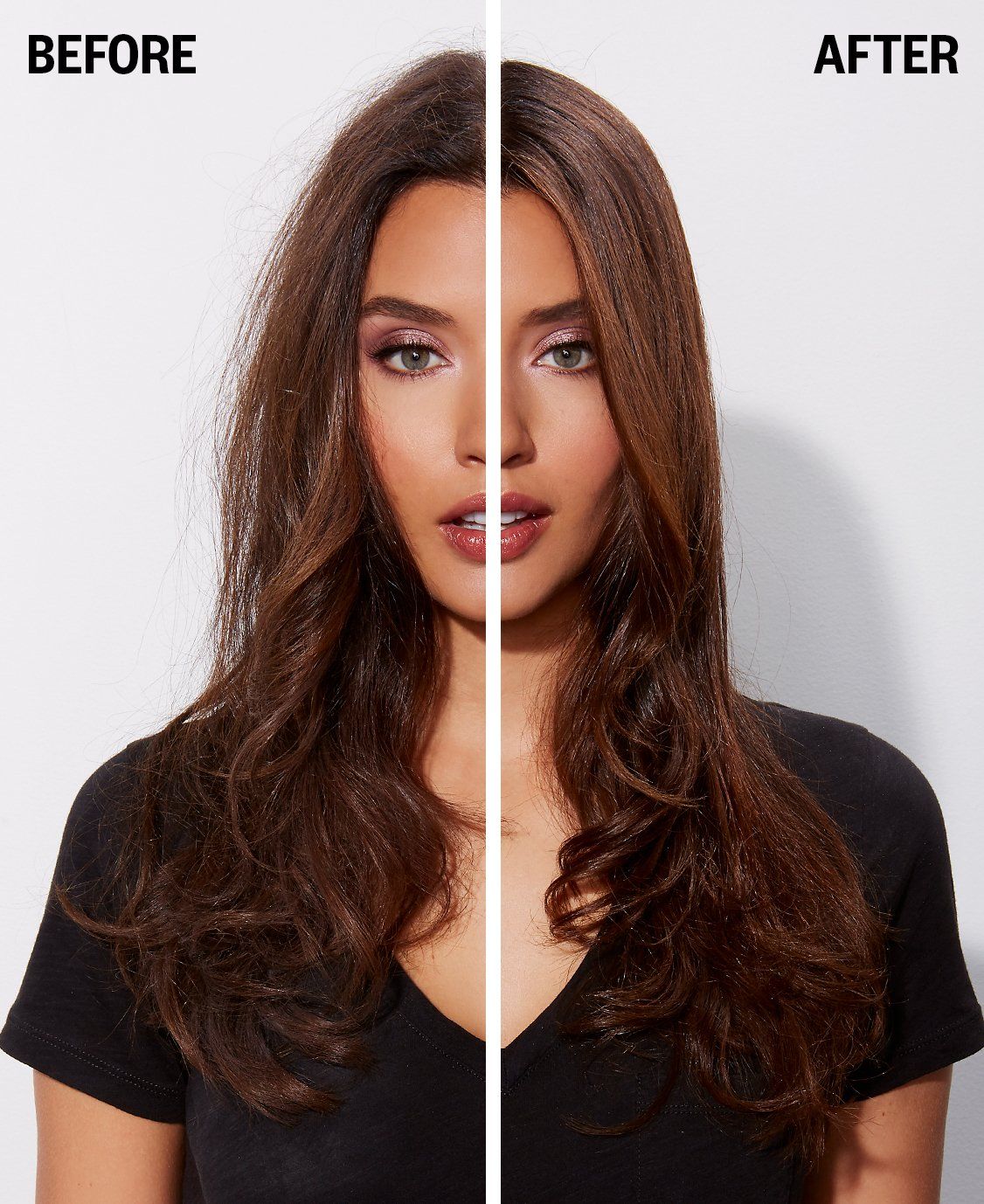 Since coconut acts as a great moisturizer, it is the best frizz fixer. The fatty acids present in it seal the moisture in the hair strands, and it is the next best beauty potion for frizzy flyaways. Use coconut oil to smooth down those stubborn flyaways and treat frizzy hair.
Take a pea sized amount in the hands, rub to warm it up a little and apply it directly on the hairs. You will love the transformation that your hair would have; it's easy, healthy and affordable to tame your mane with coconut oil.
14. Body Oil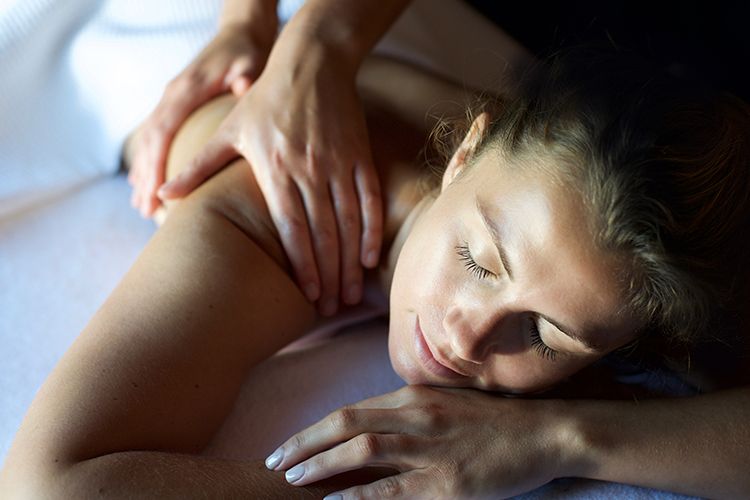 When it comes to having a soft and flawless body, then why to go for other body oils? The invigorating tonic needed to maintain a healthy and beautiful body is coconut oil. It is naturally antibacterial and antifungal to which people swear by for pampering their body. It is a very light moisturizer which sinks in the body very quickly and gives great results.
Keep the oil near the bath area and slather some on the wet skin quickly after a shower and then pat it dry. You would love your supple and glowy skin with a beach smell all day long. Moreover, it would protect your skin from sun damage to some extent as it has natural SPF 4.
15. Cuticle Oil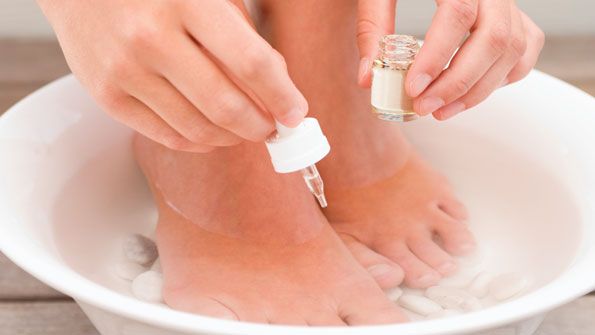 Have you got cracked cuticles because of rough and frowzy nails? If yes, then coconut oil is the solution to your problem. It lubricates your cuticles, making them healthy and less prone to dryness. It treats the dry and damaged nails in the best way while giving it an extra boost of moisture and preventing it from breaking.
Take some coconut oil and rub it directly on the cuticles. It will help to condition and revitalize the rough, ragged and torn cuticles. It also soothes painful hangnails along with strengthening the nail bed and nails which help in stimulating their growth.
Final Thoughts
Coconut has always been the jack of all trades making its way from cooking to beauty utilities. People have discovered many uses of this magic elixir and now, what's left that coconut oil can't do?
You need a coconut, and you can be creative coming up with a hundred uses. Coconut oil is the beauty cure that is needed. Moreover, it has a longer shelf life, and numerous benefits and uses of beauty abound inside each of the sweet smelling coconut kernels.
So now that you know that how advantageous this beauty staple can be, what are you waiting for? Go grab some coconut oil, a jar and get creative with it.
All the best!